Take Action: Protect Arctic Wildlife From Offshore Drilling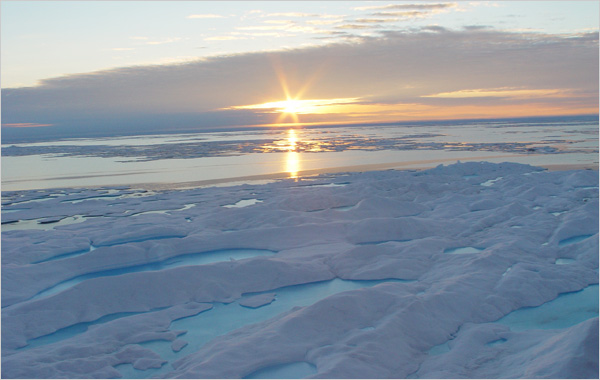 The Arctic is one of the most beautiful and forbidding places on Earth, where temperatures regularly plunge well below zero and the time between sunset and sunrise is sometimes measured in months rather than hours. Despite these difficult conditions, a variety of people and animals have adapted to thrive at the top of the world. The Arctic is home to many of our nation's most iconic wildlife species: polar bears, walrus, ice seals, bowhead whales, beluga whales and more. Facing pressures of climate change and industrialization, a bottleneck for survival has been created in the Arctic Ocean, ultimately threatening wildlife and putting Arctic
community's subsistence way of life at risk.
These same conditions are also a recipe for disaster in the inevitable event of an offshore drilling accident.

Currently, there is no proven method of cleaning up an oil spill in Arctic conditions. There are no trained personnel or equipment in the region capable of carrying out an effective response plan and there is a clear lack of basic scientific information about the ocean ecosystem. The vibrancy and biodiversity of the Arctic ecosystem depends on how we manage future development.
Until issues such as the lack of science and the inability to clean up an oil spill in Arctic waters are addressed, the federal government cannot possibly make informed decisions about whether oil and gas activities should occur in Arctic waters. Just a year after the devastating Gulf oil spill and now with a pipeline spill in Yellowstone, it seems like prime time to take a moment and further study the effects of offshore oil and gas development in the fragile Arctic before we do any drilling that could end in disaster.
The US government needs to hear from you by July 8: freeze Arctic drilling until we know more. Take action here.
Conservation, Osprey Culture arctic, Conservation, oil drilling